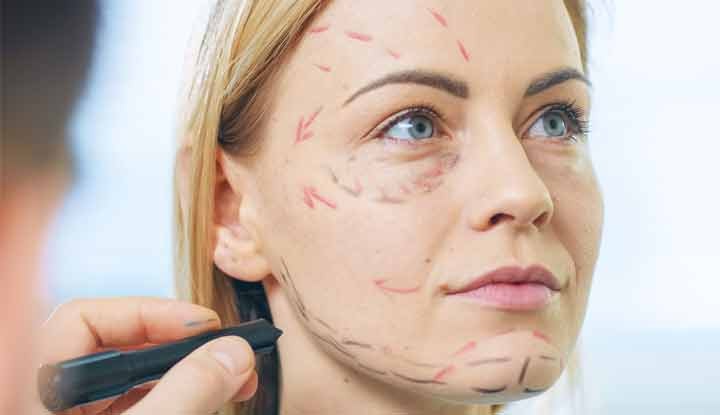 What To Expect Before Getting A Face Lifting Treatment
Have you been looking for an effective way to improve the look and feel of your facial skin? Tired of complex surgeries that can take a lot of time as well as be expensive? Non-surgical face lifting treatments offer a fantastic solution without having to go under the knife. This post will discuss what non-surgical face lift treatments are, the benefits they provide, and how they can help reduce fine lines and wrinkles. From using radio frequency machines to injectables – there's something in store for everybody. So if you're curious to know why more people are turning towards non-invasive solutions these days, keep reading!
Why Do People Choose Non-Surgical Treatments Over Surgical Procedures?
The allure of non-surgical face lifting treatments continues to grow in popularity, and for a good reason. Many people are attracted to these less invasive alternatives to traditional surgical procedures due to a multitude of benefits. Firstly, non-surgical treatments typically have a faster recovery time, allowing patients to return to their daily routines with minimal disruption. Moreover, these treatments often provide a more cost-effective solution, particularly for individuals without medical insurance or those looking to avoid hefty medical bills. Additionally, non-surgical options tend to have fewer side effects and complications, resulting in increased patient comfort and peace of mind.
What are the Most Effective Non-Invasive Face Lifting Procedures?
BTX Treatments
BTX treatments have revolutionized the world of non-surgical face lifting, offering a reliable and effective alternative to more invasive procedures. These innovative treatments work by targeting and relaxing the facial muscles that contribute to wrinkles and sagging, effectively rejuvenating the skin without resorting to surgery. One of the most appealing aspects of BTX treatments is the minimal downtime and recovery period, enabling patients to resume their normal activities shortly after the treatment. As a result, individuals seeking to achieve a more youthful and refreshed appearance can do so with ease and confidence, knowing that they are turning to a solution that promotes both safety and effectiveness.
Dermal Fillers
Dermal fillers offer a cutting-edge, non-surgical approach to rejuvenating and enhancing the natural contours of your face. These advanced, gel-like substances are the ideal solution for individuals seeking a safe and convenient alternative to traditional facelift surgery. By injecting dermal fillers into specific facial areas, skilled practitioners can artfully restore lost volume, smooth wrinkles, and create a natural, uplifted appearance. People who opt for this innovative technique experience minimal downtime and can enjoy the benefits of a more youthful, revitalized face with considerably less risk and a faster recovery.
Ultherapy
Ultherapy has emerged as an innovative, non-surgical alternative for individuals seeking a more youthful, rejuvenated appearance. This revolutionary face lifting treatment utilizes advanced ultrasound technology, targeting various depths of the skin and muscle tissue to stimulate collagen production. As the body generates new collagen, the skin tightens and lifts naturally, effectively reducing visible signs of aging. Deemed safe and effective by the FDA, Ultherapy boasts minimal downtime and minimal pain or discomfort during the treatment process. An added bonus of this cutting-edge procedure is its subtle, gradual results, making it perfect for those who desire a refreshed look without turning to invasive surgery.
Fotona 4d
Fotona 4D, a cutting-edge non-surgical face lifting treatment, has been gaining considerable attention in the world of aesthetics, offering a rejuvenating solution to those seeking a youthful glow without going under the knife. Combining advanced laser technology and a customized approach, Fotona 4D effectively targets sagging skin, wrinkles, and loss of facial volume by stimulating collagen production, which results in an improved overall facial appearance. With minimal downtime and virtually no pain, Fotona 4D is transforming the way we combat the signs of aging, providing an opportunity to rediscover your radiant complexion and regain your confidence in just a few simple sessions. Embrace this innovative alternative and experience the revolutionary benefits that Fotona 4D has to offer without the risks associated with traditional surgery.